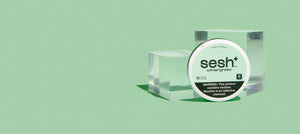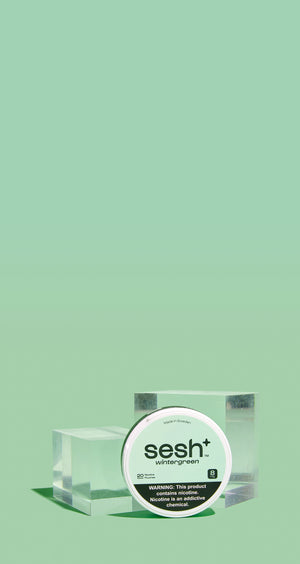 Fresh flavors.
Uncompromised quality.
It's not hard to tell, you can taste the difference.
What makes Sesh products different?
Taste: We don't just deliver nicotine; We deliver flavors that speak louder and last longer.

Texture: Softness with Substance. Sesh pouches have MCT oil infusion and added moisture for a satisfying nicotine experience.

Technology: Our gum-based technology offers a cutting-edge advantage in the world of nicotine pouches. Unlike traditional options, our innovative approach allows users to release more nicotine by simply lightly chewing the pouch.

Tailor your experience.

Taste
Fresh and premium, uncompromised quality and ingredients.
Texture
Softness with substance. MCT oil infused for moisture.

Technology
Control your Sesh, lightly chew to release your nicotine dose.
The creation of our products
At Sesh Products, our commitment to superior nicotine pouches is amplified by our product creation in Sweden. Renowned for its exceptional quality standards and innovative environment, Sweden serves as the ideal backdrop for our pouch creation. From leveraging cutting-edge techniques to embracing sustainable practices, our product creation process reflects the best of Swedish craftsmanship. We prioritize not just functionality but an elevated experience in taste and texture. With a focus on consumer well-being, our pouches are crafted to exceed regulatory standards and set a new benchmark for excellence.