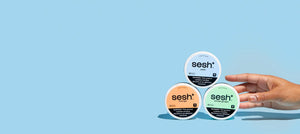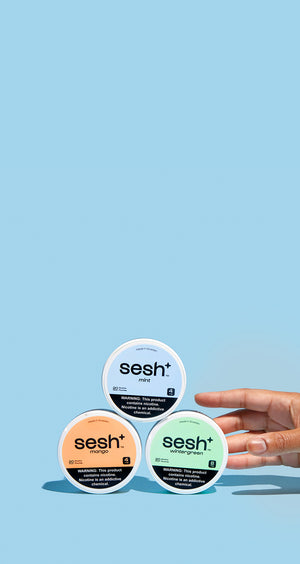 Don't Stress it. Sesh it.
Premium nicotine alternatives.
Sesh Nicotine Pouches:
4mg, 6mg, 8mg
What is Sesh?
We are the no-nonsense, no judgment, no-compromise solution. Sesh+ is the essence of a vibrant and smoke-free lifestyle. We're here to redefine your nicotine experience with premium pouches that prioritize taste, performance, and quality.
Our Story
What makes Sesh different?
It's not just about being different; it's about setting a new standard. Inspired by the innovation and quality standards set in Sweden, Sesh brings you pouches that not only pay homage to their birthplace but also redefine the smoke-free experience. Sesh+ stands out for its exceptional taste, top-tier performance, and dedication to quality.

Elevate your experience with Sesh – where quality and flavor redefine the standard.
Why Sesh?

Taste
Fresh and premium, uncompromised quality and ingredients.
Texture
Softness with substance. MCT oil infused for moisture.

Technology
Control your Sesh, lightly chew to release your nicotine dose.
Subscribe and save!
Nicotine in the nic-of-time. Join our monthly subscription to receive Sesh delivered to your doorstep.
Save %10 off your subscription
Subscribe Now